Updated: Mar 23, 2022
The Root chakra helps maintain a sense of grounding and inner stability.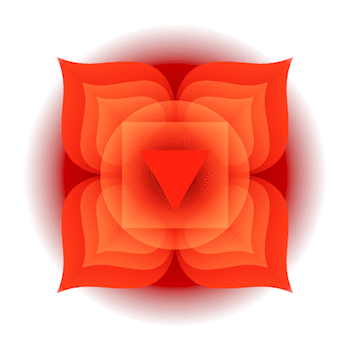 The Root chakra is the chakra of the earth. It is the base chakra providing the foundation of our body and this is the first chakra located at the base of the spine. Once the Muladhara is open it helps to strengthen serenity, self-confidence, and perseverance. The color that represents the root chakra is red because the color red shows a reflection of the earth's core. This chakra controls our bones, kidneys, colon, bladder, and blood flow to the heart.
WHEN THE ROOT CHAKRA IS BALANCED
You are satisfied with all your survival needs.

You feel connected to your core values.

Your personality is fearless.
WHAT CAUSES THE ROOT CHAKRA TO BE IMBALACED?
A toxic relationship.

Lack of empathy for your family.

Abuse at an early age.
Today due to an imbalanced root chakra, you may have certain complications. Some of these complications consist of irregular menstruation, blood diseases, constipation, hemorrhoids, and pain in the feet.
WAYS TO HEAL/ACTIVATE YOUR ROOT CHAKRA